Of course, if I thought I had more than one reader, I might actually feel guiltier about not posting sooner. If ever there was a time to start commenting...
Anyway, while the technology problem that has up to now prevented pictures on this klog has not been
fixed
, it has been
hacked
. So without further ado, I give you some knitting pr0n: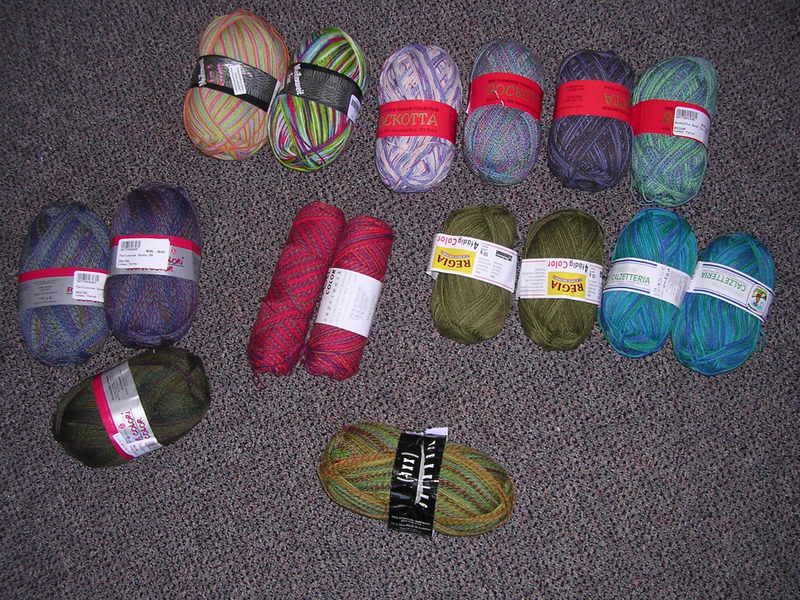 This is all the sock yarn currently in my stash. It's not much, but...oh, the possibilities. There will be more someday when I can afford it (and have the time to fondle it properly...my stash has been very neglected as late).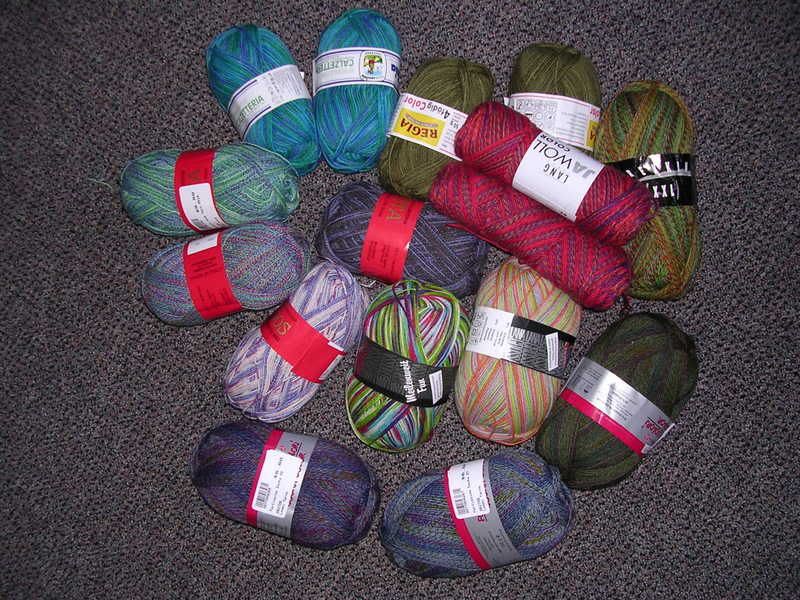 After taking pictures of all the yarn individually, I realized the yarn had gathered itself together, and done a much better job than I had setting it out. Really, I like to think of my yarn as progressive--the Sockotta is more than willing to snuggle up to the Trekking XXL, and they'll both welcome in the Regia...
My stash doesn't yet rival
Kristi's
or
Cookie's
, and while I don't remember pictures of the full stash (I hear it's hard to get the stash in one place for pictures) of
The Harlot
, I know she's got
miles
on me. As a side note, anyone want to hazard a guess as to which blogs I check every single day multiple times a day (just in case)? Still, I'm young. I'm poor. I just started knitting socks this spring.
Soon there will be a post of the socks I've knit since then. I warn you, I started my sock craze with
Pomatomus
, and kind of went on from there. I also made up the patterns for my other socks. And I slightly modified the Great Pomatomus for my own ends (and heels).
I think I'll leave you all (all
one
of you...) with a picture of my next pair of socks.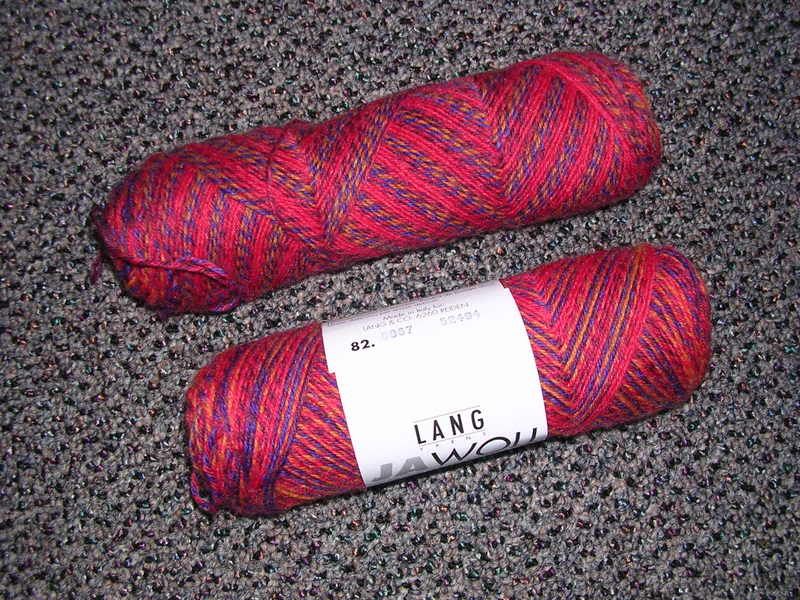 Envy me. You know you want to.