Or, muchos kudos to my sister, who is awesome in so many ways. She drew this icon for me when I was having a bad day and told her I wanted something for my blog: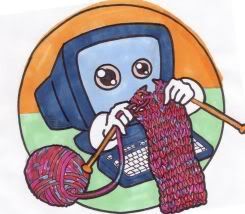 That was several months ago. It is a testament to how wonderful she is that, in the past several months, she has only said once, "So, I thought you were going to put that picture up on your blog...?" And she used the gentlest voice when she asked, too.
Sister, this one's for you!